Provide Business info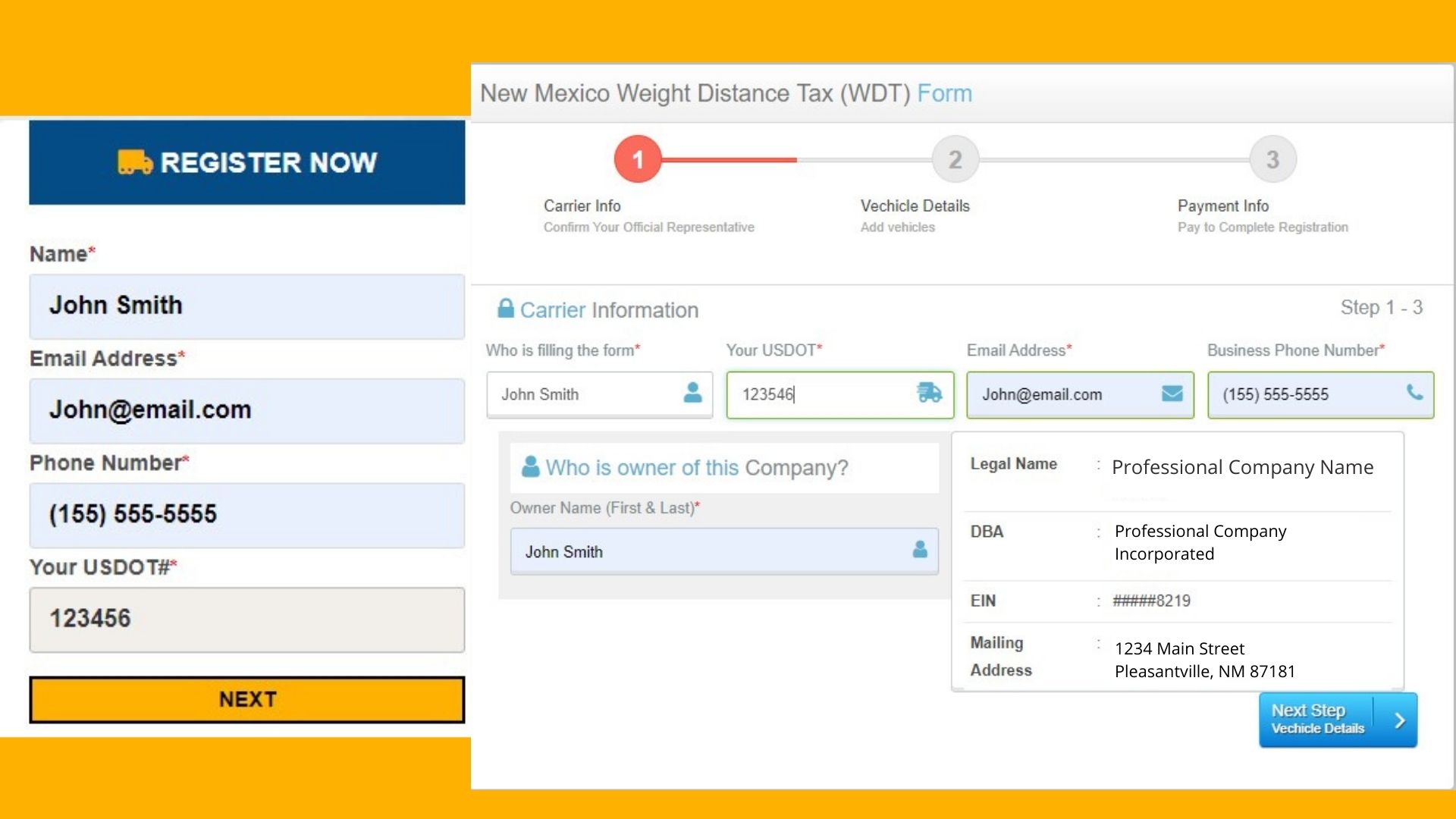 Are you ready to get your New Mexico Weight Distance Permit or Temporary Permit? Just go down to our HOME PAGE and find the REGISTER NOW form and input your information and select NEXT. Here you will see the information linked to your official DOT number. Make sure that information is up-to-date and proper for your business. If it's not, input your owner's name under Who is the Owner of This Company. Then select the NEXT STEP.
Input Truck Information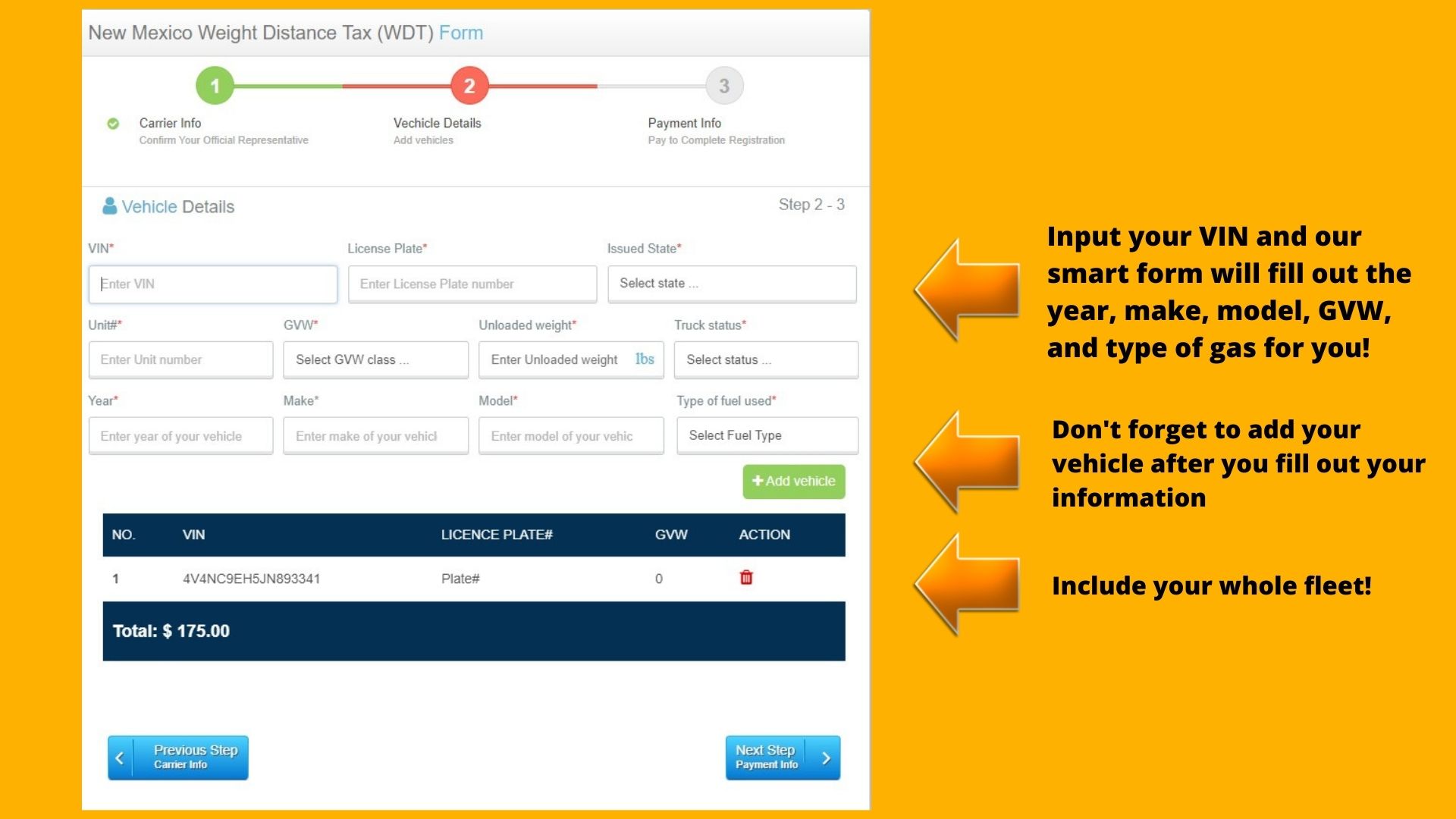 If we're going to get you a permit for your truck, we're going to need to know what truck you have. We can add one truck or a hundred trucks. Just go ahead and input your VIN. Our Smart Form will verify it's a registered VIN and auto-fill the year, make, model, GVW, and type of gas for you. Complete the inputs and select the green button "ADD VEHICLE." You can add as many vehicles as you wish. When your fleet is listed, select NEXT STEP.
Finish and Pay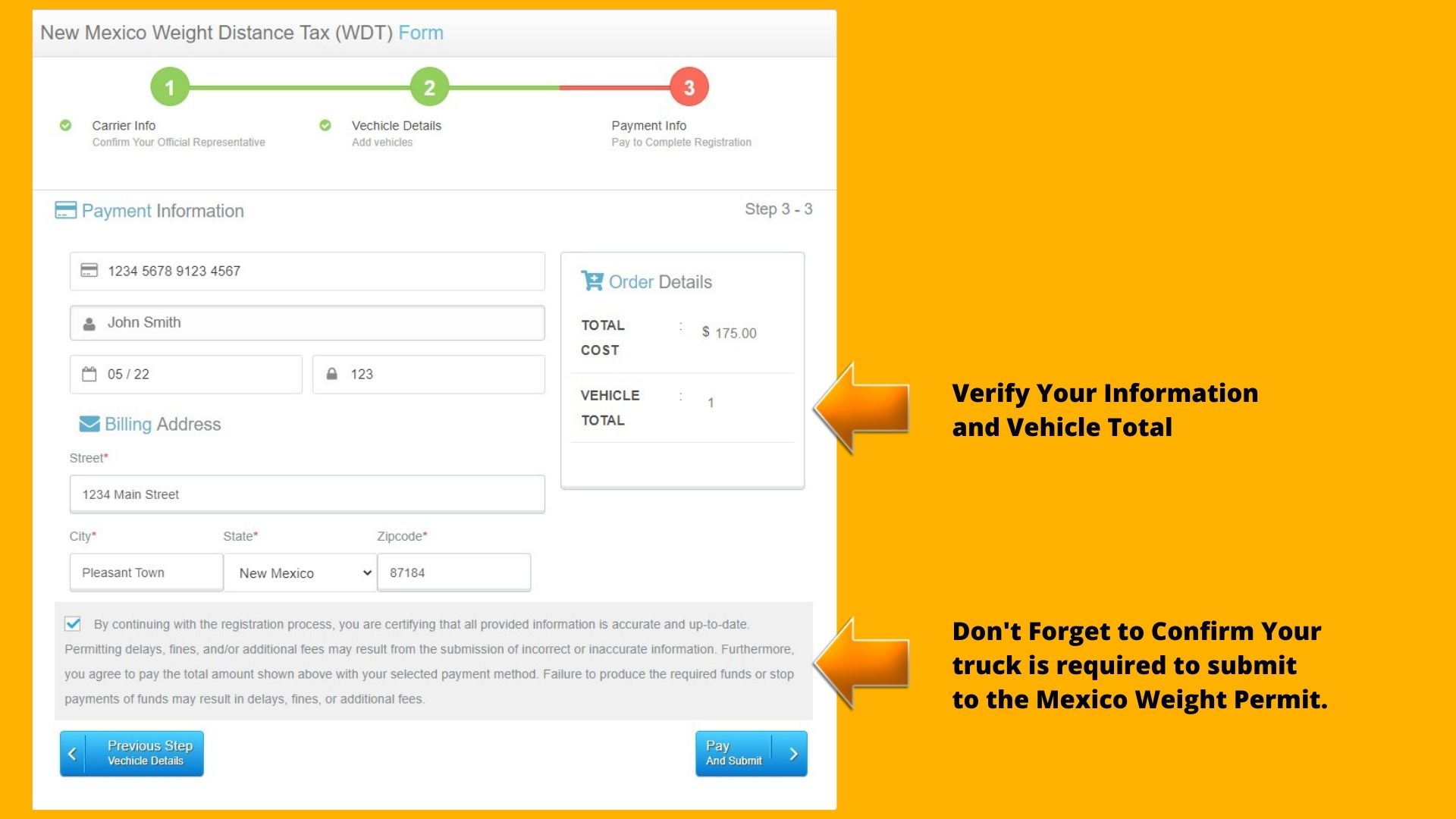 Confirm we have the right number of vehicles for your fleet. If it all looks proper to you, go ahead and include your payment information and select PAY AND SUBMIT. Once we receive your information, our industry-leading tax experts will get things moving for you. We work directly with the proper authorities to get you permitted fast. Keep an eye on your email and we'll send you a digital copy of your permit as soon as it's approved by New Mexico officials. You can save that information to your phone or print it out and keep it with your truck.